– The difference is simple
Zone's global membership system comes alive for players by tapping into the massively popular world of online social gaming. With around one million plays a week, the popularity of Zone is undeniable. Embedded into each and every game are skills and achievements for players to work toward and brag about. It's a global and local ranking system reflecting realistic global statistic comparisons site-by-site while also allowing for key local control.
Zone's Membership brings you:
IMMERSIVE SOCIAL LASER TAG
Until you've played with Zone Membership, you've never experienced a fully immersive member experience. It's more than a membership system; it's a global laser tag community. 
Players can set their own photo, or avatar to appear on the screen to personalise the game experience. These customizations and more can be done at a Kiosk, or online at home as they check out their recorded game results! 
Zone Membership brings players together at their local center, and also connects them with national and international players online. Players compete, compare, chat and stay updated with their laser tag friends, wherever they may be. This increases your sales!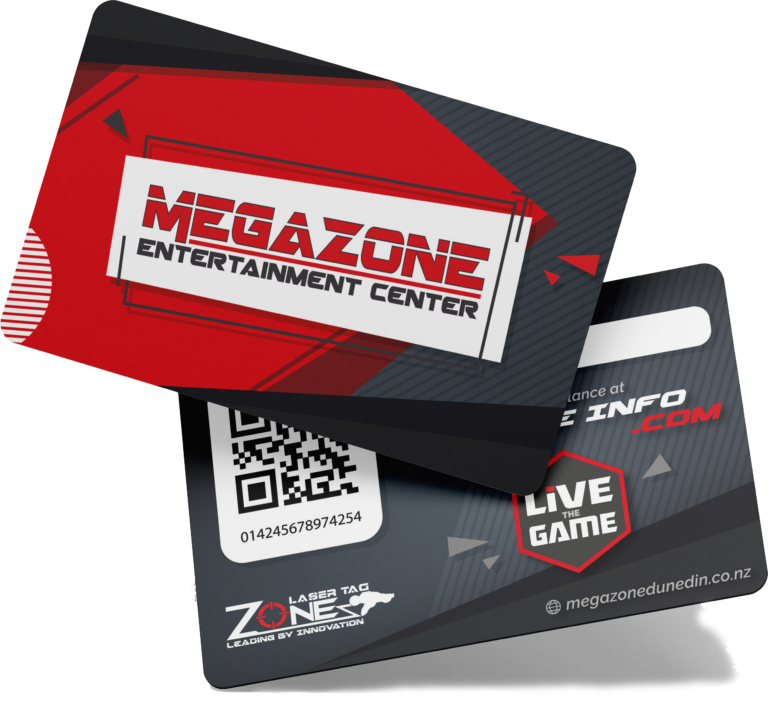 FEATURE RICH MEMBER EXPERIENCE
Zone's feature rich membership platform connects players from across the globe, encouraging repeat play with rankings, achievements and rewards. Players get their own NFC (near field communication) member card, logging on with a simple tap. Their unique alias, photo, or avatar will appear on scoreboards and on the phaser.
Players climb ranks, both globally and locally, gain experience and work toward hundreds of achievements. Players can access statistics and match history, check up on and compare their stats with friends, and even share their experiences to Facebook.
With Helios PRO, players spend earned achievement points on items or superpowers, putting them in their backpack to be accessed in-game.
Zone Membership is global and comes alive for players by tapping into the massively popular world of online social gaming. With around one million plays per week, the popularity of Zone is undeniable. Embedded into each and every game are skills and achievements for players to work towards and brag about. It's not just a local ranking system, but also a global one, providing realistic global statistics comparisons site-by-site, worldwide, while also allowing for key, local control.
To capitalise on this popularity the O-Zone platform employs a feature rich membership system, bringing all those players from across the world together in one global membership system. With customised membership cards, a simple tap logon, and player photos, avatars and aliases that show on the scoreboard, laser tag membership has never been so engaging.
Encouraging repeat play with rankings, achievements and rewards. Players get their own NFC membership card which they use to tap on before playing. As soon as they tap on, their personal customisation's will appear on the phaser, scoreboard and more.
● Social laser tag gaming.
● Top 100 leader boards.
● Feature-rich member experience.
● Technologically-advanced hardware.
● Custom-printed NFC touch cards.
● Amazing marketing opportunities.
● Streamlined, customisable membership kiosks.
● Seamless online access.
● Expandable API functions.
Zone's Membership brings you:
Zone's Membership system, powered by O-Zone
From the palm of your hand the operator can start and finish games, interact with vests, change settings and colours, print scorecards, and access diagnostics data. O-Zone is web based so it can be accessed from any network connected device. O-Zone allows for full real time game control, with streamlined integration to our Membership suite. 
O-Zone provides diagnostics and maintenance tools to streamline operations. Every LED, speaker, sensor, charger, cable and much more is routinely checked and any faults reported instantly. The operator receives instant notifications—faults are therefore fixed earlier, keeping the maximum number of vests running at all times.
WHY SETTLE FOR JUST ONE GAME FROM YOUR GUESTS?
Zone's immersive powerful laser tag membership system will super-charge your recurring revenue with the most powerful and feature-rich laser tag equipment on the market today. Don't hesitate to reach out to us for a personal demo to see how you and you can take advantage of Zone's membership, and systems for your advantage!
Unlock repeat play with the powerful features included with Zone's memberships.
Whether it's to progress through skill levels to unlock new abilities, explore advanced game types to hone their skills, competition play or to undertake challenges to collect Achievements – Zone ensures your customers always have a reason to play more games.
Non-members want what their friends have, i.e. special prices, extra weapons, icons, rewards and  access to the membership kiosk and invitations to special members nights – so they join as well.
The new Member then buy games so they can access new weapons, and they need to get more to catch up with their friends
As soon as they have upgraded to a level, the Member want the next, as they want the next power up – so they play more games!
Competition with friends for the highest score keep players coming back. With the ability to compare against locals, and the world!
Zone's NFC member cards are made from tough plastic that's designed to last. The graphics on the cards are custom-designed, either by you, or by our talented visual artists with your direction. The cards are a perfect fit for your player's wallets.
Zone Membership Experience reflects Zone's overall design philosophy; combining user simplicity with operator control. Players tap on, enter their details in a few simple steps, and they're ready to go.
Once a player is registered, the operator then receives customer details such as how often they visit, how many games they've played, and more!

Zone's Membership Kiosks allow you control how much information customers are required to enter, from as little as an email address and alias, to full and complete information. This level of control allows you to design the whole sign-up process. You can also add custom videos, images and advertisements to play in idle times to get the most out of your kiosk.
The Membership system allows you to market directly to your player base, using the email address from every one of your thousands of customers to invite them back, wish them a happy birthday, or remind them of specific highlights from their visits. The possibilities are endless!

● Unique player alias.
● Hundreds of achievements.
● Hundreds of rankings.
● Global and local rankings.
● Player photos and avatars.
● Game history and statistics.
● Rewards and redemption (Helios PRO).
● Backpack item storage (Helios PRO).
● In-game purchases (Helios PRO).
Zone Membership opens amazing marketing opportunities. Thousands upon thousands of customers play at your center every month. Targeted marketing generates impressive results by focusing on specific data points. 
With Zone Membership, the information provided by your customers enables marketing based on birthdays, player demographics, player ability and more.
● Simple sign-up process.
● Intuitive back-end.
● Alias bad words filter.
● Photo screening.
● Secure web-based application.

TECHNOLOGICALLY ADVANCED HARDWARE
The O-Zone platform is NFC card enabled. In each vest is a lightweight receiver chip located on the right front panel which recognises and transfers the unique information of the tapped card.

Near Field Communication (or NFC) is the same reliable, secure technology that banks use for PayPass systems. Zone is renowned for using the latest technology, ensuring that we're future-proofing your membership as the industry looks toward embedded mobile NFC communications.
The same technologies are built into our Memberkiosks, and MOC devices to make operations simple and efficient. 
Will you offer, an experience so vibrant and exhilarating that your customers keep coming back for more?
Reach out, and lets talk about your future of success